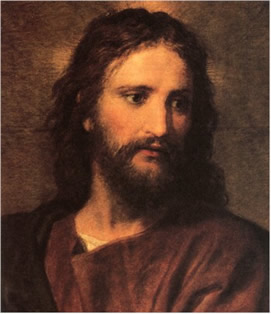 I'll just say I'm indescribably grateful for today, what was done for me long ago, and for the excessive number of blessings which are for some reason mine, mine, mine.  
I've listened to the talk
Broken Things to Mend by Elder Holland
(from April 2006 Conference) probably 134 times.  No, probably more.  Click the title and read it if you want, or don't, but I promise it's well worth the time.  One of my favorite parts about it is a poem he reads at the end.  To be honest I don't usually like religious poetry unless it comes from Wordsworth or Blake, but this one has won me over.  I can hear Elder Holland recite it in my head.  I love it ever so, and present it to you now:
The Carpenter of Nazareth 
In Nazareth, the narrow road, 
That tires the feet and steals the breath, 

Passes the place where once abode 

The Carpenter of Nazareth. 

And up and down the dusty way 
The village folk would often wend; 
And on the bench, beside Him, lay 

Their broken things for Him to mend. 

The maiden with the doll she broke, 
The woman with the broken chair, 
The man with broken plough, or yoke, 

Said, "Can you mend it, Carpenter?" 

And each received the thing he sought, 
In yoke, or plough, or chair, or doll; 
The broken thing which each had brought 

Returned again a perfect whole. 

So, up the hill the long years through, 
With heavy step and wistful eye, 
The burdened souls their way pursue, 

Uttering each the plaintive cry: 

"O Carpenter of Nazareth, 
This heart, that's broken past repair, 
This life, that's shattered nigh to death, 

Oh, can You mend them, Carpenter?" 

And by His kind and ready hand, 
His own sweet life is woven through 
Our broken lives, until they stand 

A New Creation—"all things new." 

"The shattered [substance] of [the] heart, 
Desire, ambition, hope, and faith, 
Mould Thou into the perfect part, 

O, Carpenter of Nazareth!"